Urban SMH110  Branch Logger for sale
The Urban SMH 110 branch logger is a stand-alone chipper, powered by a 35 hp Briggs and Stratton Vanguard, 4-stroke petrol engine. The engine connects with a heavy duty 5 to 1 reduction gearbox which powers the chipper. This machine can be fitted with optional double bagging unit to the end of the conveyor.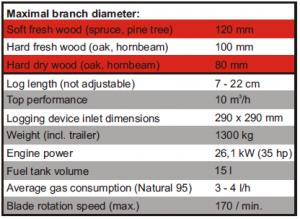 The maximum diameter of softwood is about 125 mm thick and maximum diameter of hardwood is about 100 mm thick. The machine can swivel through 90° for ease of feeding and safety cut-out handle is fitted to the machine for safety.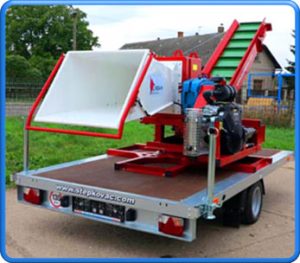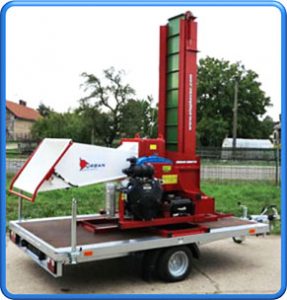 Price List
Urban SMH 110
Urban SMH 110 with belt conveyor 2.6 m length.
€15,300.00 excl. 23 % VAT               €18,819.00 inc. VAT
Urban SMH 110 with folding belt conveyor 4.1 m length.
€15,800.00 excl. 23 % VAT               €19,434.00 inc. VAT
Electric starter of motor (battery and accessories are included) Included in the price
Hour meter. Included in the price
Adjustable options:
Additional – slide to the belt conveyor, length 1 m.
€191.06 ex. VAT               €235.00 inc. VAT
Double bagging for raschle bags on the end of the belt conveyor.
€349.59 ex. VAT               €430.00 inc. VAT